Product Reviews
Classical violinist Zlata reviews violin bows, apps, chinrests and shoulder rests, practice journals and more!
Learn all about handy new stuff to help you play the violin beautifully and comfortably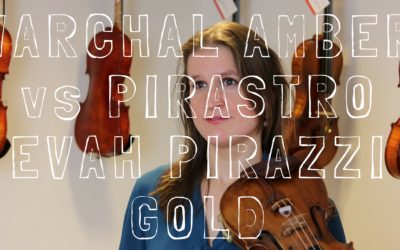 After using Warchal Amber for a while I've switched to Pirastro Evah Pirazzi Gold combined with the No 1 E string.
I've always love the warm and rich sound of the Ambers, but the Pirastro's give me a better response on the (golden) G string and generally have a larger tone.
Watch this video for the full review: