How to Play in Tune on the Violin with Simon Streuff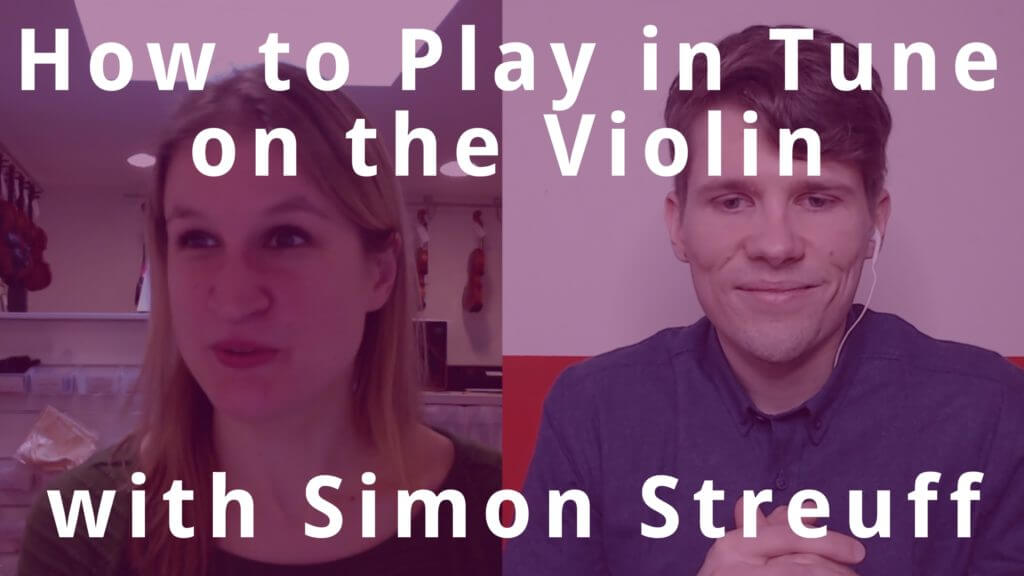 How to improve your intonation on the violin?
The biggest struggle of violinists is to find and hit the right notes consistently
Improving your intonation is not just a matter of practicing more or listening well. You need some good practice strategies.
In the Violin Lounge Study Group on Facebook I asked you: if you could wave a magic wand and ONE area of your violin playing could be perfect, what area would you choose? Intonation (playing in tune) was most popular amongst you, so I decided to interview Simon Streuff all about intonation.
Simon is a performing violinist in Germany with a busy teaching studio and a successful YouTube channel. In this interview he shares tons of tips on improving your intonation, practicing scales and 'cleaning up' the pieces you already play.
Click here to go to Simon's YouTube channel.
Click here to go to Simon's violin education website.
What's the best insight you got from this interview? Share it in the comments below: