200+ Video violin lessons for FREE
Classical violinist and online violin teacher Zlata Brouwer teaches you how to play the violin beautifully.
Enjoy over 200 free online violin lessons and subscribe to receive the newest lessons.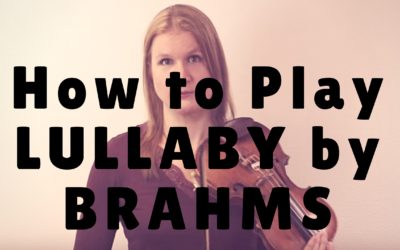 How to play Lullaby by Brahms on the violin? In this video I do a video exchange lesson with Frances. Click here to download the sheet music. Interesting video to watch: How to Bow Comfortably and Fluently (click...
read more